Welome to Splendid Window Glass Repairs
2022 marked the beginning of Splendid Window Glass Repairs, born from a passion for delivering exceptional glass repair services. Founded by Khalil Chahine, a professional with over 8 years experience in the glazing industry, our company has grown from a humble startup into a trusted name for glass repair, replacement and installations in the Sydney area..
At Splendid Window Glass Repairs, we are committed to providing top-notch glass repair and installation services. Our mission is to ensure safety, quality, and aesthetic appeal in every project we undertake, meeting and exceeding our clients' expectations.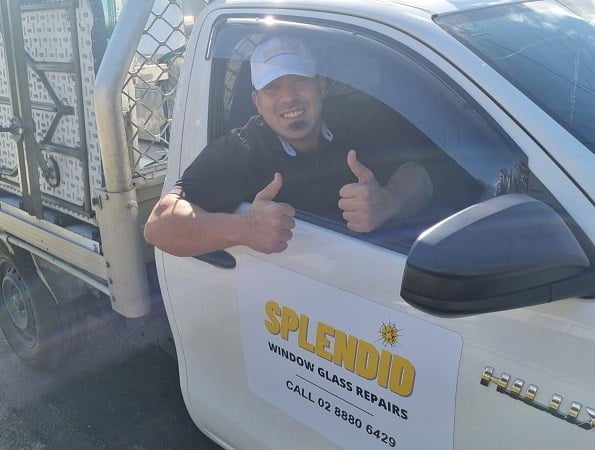 Expertise in Glass Repair: Our experienced glaziers have mastered the art of glass repair. Our team, comprising highly skilled professionals, brings a wealth of knowledge and experience to every job.
Certified Professionals: We pride ourselves on having a team of certified technicians.
Quality Craftsmanship: Our commitment to quality is unwavering. We use only the best materials and state-of-the-art techniques to ensure durable and elegant glass solutions.
Meet the heart of Splendid Window Glass Repairs – our dedicated team.
Khalil Chahine
Director & Glazier
Khalil is the owner of Splendid Window Glass Repairs and has over 8 years experience as a glazier specialising in window glass repair, replacement and installations. Khalil takes great pride in his work and prides himself on providing an excellent service to all of his customers, no matter how big or small the job may be.
Phillip Sharp
Glazier & Supervisor
Phillip has spent more than three decades honing his skills as a glazier in Sydney. He is currently employed at Splendid Window Glass Repairs, where he specializes in glass replacement and repair in the Sydney Eastern Suburbs area. Phillip is highly respected in the industry and trusted by clients to provide top-quality work.
We offer a comprehensive range of services, including repair and replacement of broken or damaged windows, as well as the installation of glass balustrades, glass pool fences, awnings, and more. We are fully licensed and insured, providing you with the assurance that we will get the job done right the first time.
At Splendid Window Glass Repairs, we understand that broken or damaged windows can be a significant inconvenience. That's why we offer prompt and reliable service to get your windows repaired or replaced as quickly as possible. We also provide a variety of glass options to suit your specific needs and budget, including energy-efficient glass and safety glass.
CALL US TODAY FOR A FREE QUOTE
We invite you to reach out for your glass repair needs. Let us bring our expertise to your doorstep.
CONTACT US NOW
Splendid Window Glass Repairs – Call 02 8880 6429