A Comprehensive Guide to Sash Windows: Features, Pros, Cons, and FAQs
Sash windows – these distinctive architectural features, often found gracing Georgian and Victorian properties, lend an unmistakable charm. But what exactly defines a window as a 'sash'? This comprehensive guide will delve into the world of sash windows, revealing their unique workings, pros and cons, and common questions associated with them.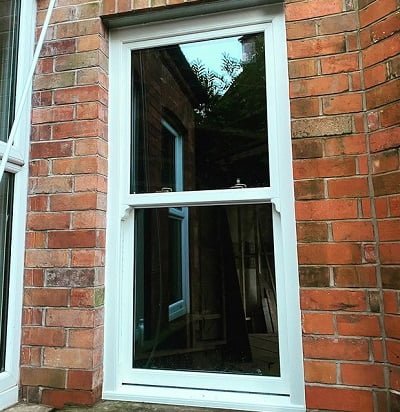 How do Sash Windows Work?
A sash window is a delicate interplay between two primary components – the 'sash,' a movable panel encapsulating the glass, and the 'frame,' designed to keep the sashes in their rightful places.
Traditionally, sash windows operated on a clever counterweight system, using materials such as steel, cast-iron, or even lead as weights, hung on a cord located within a box in the frame. Modern iterations, however, favor a spring balance system. This innovative device, essentially a spring-loaded counterweight, eliminates the need for cords, pulleys, and metal weights, providing a gravity-defying mechanism that holds your sash window open with seamless ease.
Sash windows offer more than just timeless beauty. Here are a few advantages to consider:
Their unique ability to open at both the top and bottom promotes excellent convection, cooling and ventilating rooms efficiently in warmer weather.
They often feature lockable mechanisms, allowing the window to be securely left ajar – a perfect blend of security and ventilation.
Like any feature, sash windows come with their share of considerations:
They're generally costlier than standard windows due to their complex system.
The intricacy of their design can make maintenance more challenging.
Painting sash windows can be a complex task due to their unique construction.
Unlike double casement windows, they cannot fully open as one sash always overlaps the window.
Are Sash Windows a Worthy Investment?
In a new build, sash windows add a touch of prestige that's difficult to rival, particularly in a property inspired by past architectural eras. Although they come with a higher price tag than standard PVCu or timber windows, their lifespan with appropriate maintenance can justify the initial investment.
They are nearly indispensable in properties dating back to the 17th to 19th centuries, such as Georgian, Regency, or Victorian properties, or in traditional-style new homes. However, if practicality and cost are primary concerns, alternatives might be more suitable.
What materials are sash windows typically made of?
Sash windows are traditionally crafted from timber, due to its natural insulating properties and classic aesthetics. However, modern sash windows are also available in uPVC or aluminum, offering more durability and requiring less maintenance.
Can sash windows be double glazed?
Yes, sash windows can indeed be double glazed. This feature is particularly beneficial for thermal insulation, noise reduction, and security. Double glazing is common in modern sash windows, and it's also possible to retrofit double glazing into traditional timber sashes to improve their performance.
Can you paint sash windows?
Yes, sash windows can be painted. In fact, regular painting is important for timber sash windows to protect them from the elements and keep them looking their best. Care must be taken when painting to ensure that the window's operation isn't affected, particularly with the unique sliding mechanism of sash windows.
Can sash windows be repaired?
Yes, sash windows can be repaired. Common repairs include broken window glass replacement, repairing or replacing rotten wood, and fixing broken cords or springs. It is also possible to retrofit insulation into the counterweight pockets of older sash windows to improve energy efficiency.
How can you make old sash windows more energy efficient?
There are several ways to make old sash windows more energy efficient, including installing weatherstripping, adding window film, replacing the glazing to low E glass, installing sash window inserts, adding window insulation, installing storm windows, and using draft excluders. By implementing these measures, you can significantly improve the energy efficiency of your old sash windows.
How can you enhance the security of your sash windows?
Improving the security of sash windows can be achieved through a few strategies. Here are some suggestions:
Locks: Invest in quality locks specifically designed for sash windows. These can be key-operated and often allow for the window to be locked in an ajar position, providing ventilation while maintaining security.

Glass: Consider replacing the glass with laminated or toughened glass, which is harder to break and can therefore deter potential intruders.

Window restrictors: These devices limit how much the window can be opened, preventing someone from gaining access but still allowing for ventilation.

Security grilles or bars: While they may alter the appearance of your windows, security grilles or bars can provide a robust level of security. Opt for designs that complement the look of your property.

Alarm systems: Window sensors that connect to your home alarm system can alert you if the window is opened or broken.